View cart
"Thunderbird and Whale" has been added to your cart.
Showing 25–36 of 36 results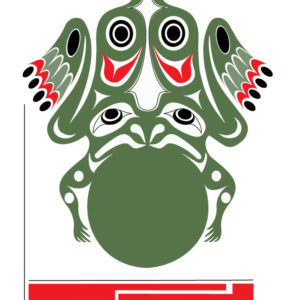 Frogs Coming Out of the Ground
As a young girl, Nytom's mother knew a man called "Young Doctor" in the village of Neah Bay. He was an artist, carver, song maker and fisherman. His ability to make songs hadn't come easy. Young Doctor walked bent over because of an accident in the woods. While he was caught under a tree, many songs came to him. Soon after he recovered from his accident, he brought out those songs for the people of Neah Bay. One song Nytom likes singing the most talks about frogs coming out of the ground in the spring. The people of Neah Bay sing this song at every community gathering. Like the frogs' singing, it brings us together with a spirit of unity.
2007
Edition of 150
15" by 20"
not rated
$

200.00
Add to cart