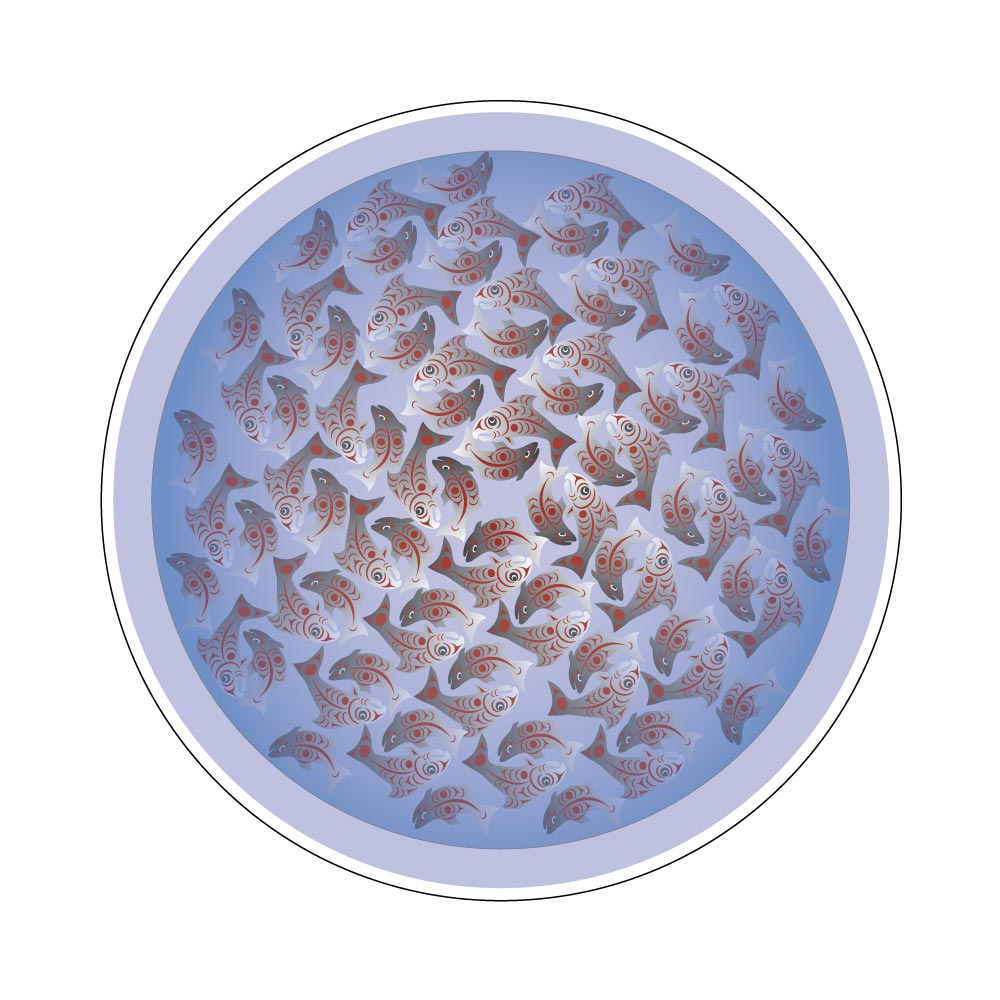 Living in a Perfect World By Nytom
How can we find ourselves living in a perfect world? Find peace through the art of Designs by Nytom. 
The National Congress of American Indians
The National Congress of American Indians is the oldest, largest, and most representative American Indian and Alaskan Native organization serving the broad interests of tribal governments and communities in America. Its mission includes:
Protecting and enhancing treaty and sovereign rights;
Securing our traditional laws, cultures, and ways of life for our descendants;
Promoting a common understanding of the rightful place of tribes in the family of American governments;
and Improving the quality of life for Native communities and peoplesLiving in a Perfect World by Nytom
With this mission in mind, the Congress convenes to discuss the most pressing issues facing Indian Country. This year's NCAI Conference was scheduled to be in Portland, Oregon. Unfortunately, this year the event shifted to be fully virtual due to COVID-19.
The Pacific Northwest and the tribal nations that call it home have a strong emphasis on the relationship between the health of the people and the land. We always have lived in harmony with each other and the natural environment.
Featured Artist
I was honored when I was asked to be the featured artist of this year's NCAI Conference. And while I was disappointed that we would be unable to visit with our brothers and sisters in person, I was optimistic and excited to contribute to the virtual event with my art.
As an Artist who focuses on native art, I often wonder what it would take to live in a perfect world: a place where people take only what they need, leave the rest for others, and always get along. The Northwest strives to be a perfect place in my eyes. For that reason, the native art that I selected to use was for this event was "Living in a Perfect World." You can learn more about this limited edition print by visiting my website.
50% Off Sale
For a limited time only, all of the Designs By Nytom tribal art prints are 50% off, including Living in a Perfect World.
Contest & Giveaway
And while you're on the website, make sure you're subscribed to the blog for a chance to win a beautiful, yellow cedar chest that I've titled "Eagles & Ravens." The contest and sale will end December 15, so be sure to subscribe before then. You can also ensure you're entered in the contest by following Designs By Nytom on Instagram and Facebook.